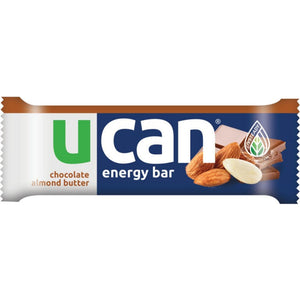 Fuel your runs and curb hunger cravings during the day with a UCAN Energy Bar.
These plant-based, low sugar and gluten-free energy bars are powered by UCAN's unique LIVSTEADY complex carbohydrate that is gentle on the stomach and gives you steady, long-lasting energy without the heart-racing highs or crashing lows.
Eat a bar 30-90 minutes before your run or workout for a needed boost of energy or eat one immediately after your workout to curb hunger cravings until your next meal.
Wherever your next adventure or workout takes you, be sure to toss a UCAN Energy Bar in your bag for better daily energy, workout endurance, hunger control and metabolic health.