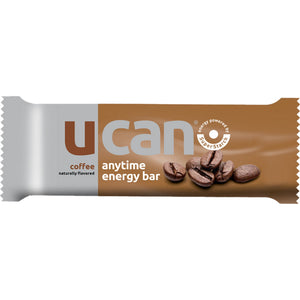 UCAN Energy Bars are the only bar powered by SuperStarch® for long-lasting energy that sustains blood sugar levels. UCAN bars keep you fueled and feeling good for your workouts and throughout the day so you can stick to your nutrition plan.
LONG-LASTING ENERGY BOOST: Powered by 10g of our patented SuperStarch® carbohydrate per serving for steady energy with no spikes and no crash.
CURB HUNGER CRAVINGS: Whey protein and healthy fats to keep you satisfied
STABLE BLOOD SUGAR: Not all carbs are created equal. SuperStarch is a high-quality, complex carbohydrate that doesn't cause highs and lows in blood sugar while allowing the body to burn fat efficiently, keeping you fueled longer and performing at your best. Keeping blood sugar stable is key to unlocking performance, optimizing recovery, and reducing fatigue.
Gluten-free, naturally sweetened, no trans fats