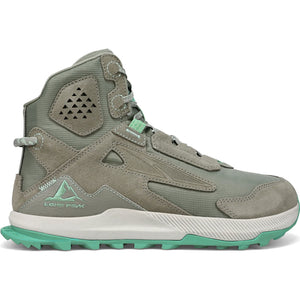 The Altra Lone Peak Hiker 2 is ready for rugged adventures.
The Lone Peak Hiker 2 has everything you need to get out there and explore the trails. Lightweight, comfortable and stylish, it provides ankle support, steady traction and room for your toes to wiggle.
This hiking shoe has all of the characteristics that Altra is known for—it has the same amount of cushioning in the heel and forefoot (otherwise known as zero-drop or Balanced Cushioning), and a FootShaped™ toe box that gives your toes room to splay.
Altra's EGO™ midsole provides for a responsive, yet soft ride, while the DuraTread™ outsole provides traction on dry dirt and rocky terrain.
Go out and experience nature with the Altra Lone Peak Hiker 2.