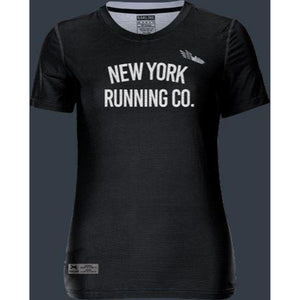 Whether your home streets are in the Big Apple or you are visiting the iconic city, you will look good and feel great in the Bakline Prospect Tee - NYC 2022.

Made by the distinctive Brooklyn-based sportswear and lifestyle brand, Bakline, this running shirt is super soft and breathable. You will feel amazing in this moisture-wicking and quick-drying premium top whether you are doing a quick 10 minute workout or running for hours.
Be ready for anything with this stylish and comfortable Bakline Prospect Tee - NYC 2022.