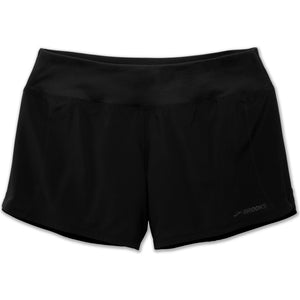 Soft yet tough, this 5" short features hidden side slits for full range of motion plus fabric that won't cling no matter how many miles are on the schedule.

Stay a step ahead of chafing with fabric that's fitted but not clingy, designed to lie softly against the skin and minimize irritation.
When your goal is to go, nothing should hold you back. Enjoy streamlined, unrestricted, run-ready performance that's ideal for race day or any day in-between.
The sweat-resistant pocket in the flat waistband keeps your essentials close without the hassle of a drawcord.