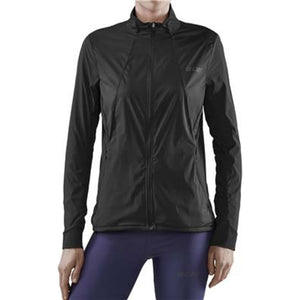 Get ready to workout all winter long with the CEP Cold Weather Windbreaker.

This jacket keeps you both warm and dry thanks to its windproof and water-repellent shell that keeps the elements out. The interior meshed-lined frame offers you freedom of movement and breathability, so you don't overheat.
CEP thought of everything you need to be active—a locking zipper keeps the tab in place during activity, so you can control the ventilation and zippered pockets securely hold your personal items as you run.
When the sun comes out, this packable jacket can be folded into a tube that you can wear around your waist to continue your run.
The CEP Cold Weather Windbreaker will help you get the most out of your winter training.
Looking for other cold-weather running apparel? Check out our guide on the best winter running apparel.