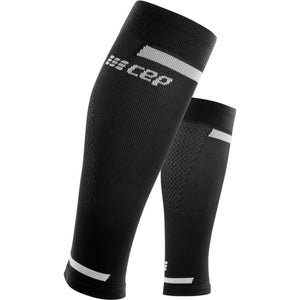 Run stronger for longer in a pair of CEP The Run Compression Calf Sleeves 4.0.

These new and improved calf sleeves decrease fatigue and cramping so your legs feel lighter and stronger thanks to CEP's supportive medical-grade compression. The compression also reduces muscle vibrations, which can help reduce or prevent shin splints.
Slide on these calf sleeves when it is hot and humid out. CEP improved on their compression sleeves by adding an open structure design to make them more breathable. The HEIQ clima-management cools the skin and Smart Dry Extreme Air Technology adapts to changing weather conditions so you stay cool when it is hot out and warm when the temperatures drop. Plus, these calf sleeves are treated with silver to reduce unpleasant odors and eliminate bacteria.
CEP The Run Compression Calf Sleeves 4.0 will have you excited to do an extra mile or two.
Read more in our CEP The Run 4.0 Compression Sleeves review.