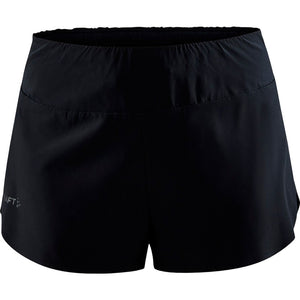 The Craft Pro Split Shorts will help keep you cool on the hottest days of the year.
Craft constructed the Pro Split Shorts from a lightweight polyester fabric for breezy performance. The thin outer short uses a stretch polyester for freedom of movement, and the inner mesh brief adds comfort and breathability.
A wide waistband with an adjustable drawcord sits comfortably above your hips and secures the short when you pick up your pace, and the split side seam keeps shorts flowy so nothing restricts your speed.
Built for intense workouts in warm weather, the Craft Pro Split Short can handle anything you throw at it.