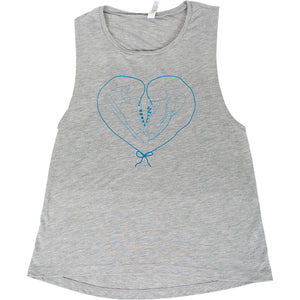 In 1976, Sally Edwards and Elizabeth Janson opened the first Fleet Feet running store in Sacramento, California.
To celebrate the brand's 45th anniversary and the female founders who paved the way for Fleet Feet's 185 communities across the U.S. today, we created a brand new, limited edition lifestyle apparel collection with retro-inspired designs, iconic images and moments from our past.
Sporting a bold shoe graphic that shows off your passion for the sport, the Fleet Feet Shoes Jersey Tank is a soft and casual tank for warm-weather activities.