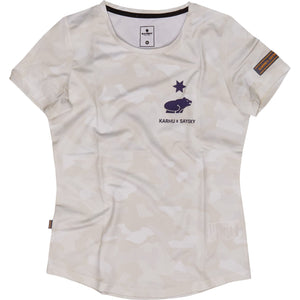 The KARHU x SAYSKY Combat T-Shirt is a Nordic collaboration and celebration of the past, present and future. The two brands are joining forces to show that running is about community and moving forward in the same direction.
The Combat T-Shirt is part of SAYSKY's top-of-the-line performance category and is ideal for warm temperatures and hard efforts on race day. It's incredibly lightweight, breathable and quick-drying to keep you cool and dry during your run. Plus, its technical construction prevents the fabric from clinging to your skin when you start to sweat.
Built for racing or when stuff's about to get real, the KARHU x SAYSKY Combat T-Shirt will keep you comfortable when your run gets tough.