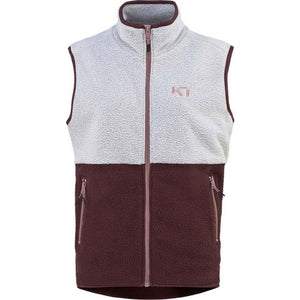 Stay cozy and warm in the Kari Traa Ane Midlayer Vest. Snuggle into this vest made from cuddly pile material. Perfect for running, it will keep your core warm but leave your arms free to move. It has a high zip-up collar and an elastic hem to keep the cold out.

The vest also has a relaxed fit so you can layer it on those really cold days. Not only functional, but this vest is stylish with its color-blocking pattern. Plus, the materials used in this vest are recycled, so you can feel good about wearing it. Whether you are running in your neighborhood or out shopping, this vest is perfect for you.
Looking for other cold weather running apparel? Check out our guide on the best winter running apparel.