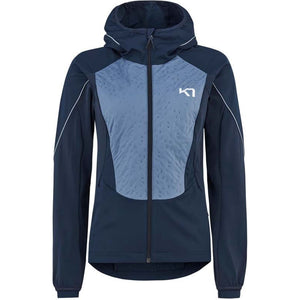 The Kari Traa Tirill 2.0 Jacket is the perfect winter jacket for all your outdoor adventures.

This jacket will keep you toasty all winter long with its strategic insulation. It's designed using an ultrasonic quilt technique that engineers warmth and creates smooth, flattering lines.
Ready for activity, the Tirill 2.0 Jacket has a dropped back hem, chin guard with zip garage and zippered pockets to keep your valuables secure.
The snow won't stop you from having fun with this jacket—it has water-repellent sections on the hood and shoulders to keep you dry and create a cool color-blocked look. The cozy lined hood and integrated wrist gaiters keep the cold out, so you stay warm.
Run, hike, ski or build a snowman in this stylish Kari Traa Tirill 2.0 Jacket.
Looking for more cold weather running apparel? Check out our guide on the best winter running apparel.