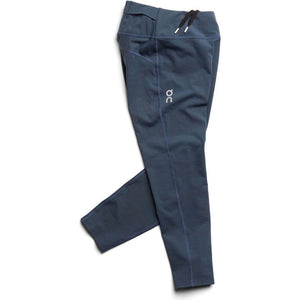 Shine bright after dark with reflective elements inspired by the night sky. The subtle print is on the outside only, so you'll see it not feel it. Talk about standout performance.
These ultralight tights are packed with practical features. Like the rear pockets with room to keep your phone snug and secure while you run. Or a key loop built in so you never get locked out.
7/8-length tights are the perfect fit for runners. Long enough for colder days, short enough for when spring arrives. So for comfort, and style, you're covered.