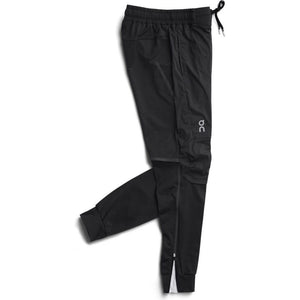 Versatile pockets and zips keep the elements out and important things in. Secondary ankle-zippers and uniquely designed knee-mesh means these pants can be changed to match the season or run.
Created by both engineers and designers, the look and comfort of the pants means they are just as at home being worn on race day as they are on your day off.
The woven fabric on the front of these pants keeps you covered. From UV-Protection for the sun to advanced DWR (durable water-repellent) for the wet, these pants are made to go where you go.
We searched the world for the right materials to match our Swiss designs - Japan for the PA-ripstop, Taiwan for the stretch fabric, Italy for the comfort waistbands. The result? Something new the world over.