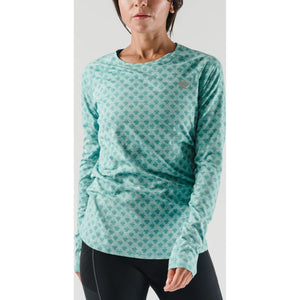 Find your new favorite running top in the rabbit EZ Tee RabbitKNIT.
This top not only looks cute with its bunny pattern, but it gives you the performance you demand as well. Made with a lightweight, quick-drying rabbitKNIT fabric, this top wicks away moisture and sweat to keep you dry. Plus, it is super soft and cozy.
Designers cut it for a tailored, athletic fit, so you have full range of motion. The rabbit EZ Tee RabbitKNIT is so comfortable that you may never want to take it off.