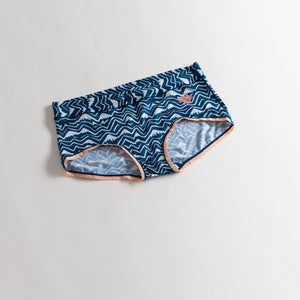 The rabbit EZ Undies will be an instant upgrade to your underwear drawer.
To give you all-day comfort, the women's sports underwear uses the same impossibly soft EZ material you love in rabbit tops and bottoms. They're breathable, lightweight and moisture-wicking, so you'll stay comfortable and confident during your workout and beyond.
The women's rabbit EZ Undies provide comfort and performance for all of your runs.