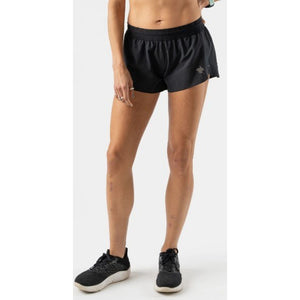 Run fast and stay fresh in the rabbit Fuel 'n Fly 2.5" shorts.
These shorts are made to run fast, with a half split style and laser-cut perforations to keep you moving and cool. They are super lightweight, moisture wicking and quick drying.
Designers built five pockets into the liner to reduce bounce, including a back zippered pocket that fits most phones, so you can carry everything you need on the run.
The Polartec® Power Dry® liner will keep you incredibly dry, and it includes a Fresh Face™ anti-odor treatment, which is an eco-friendly peppermint-based treatment that keeps you smelling fresh.
Be race day ready with the rabbit Fuel 'n Fly 2.5" shorts.
Love these shorts, but looking for something with more coverage? Check out rabbit Fuel 'n Fly 4" shorts.