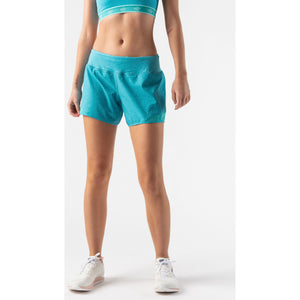 Whether you are doing speedwork to help your marathon training or walking for the health benefits, the rabbit Hopper Relax 4" Shorts can help you with your workout.

These shorts take the fan-favorite Hopper Short and give them a relaxed fit and mid-rise waist. They are still made with the same super lightweight, quick-drying and moisture-wicking material, but have a wider hip and leg opening.
There is a center back reflective pocket to securely store essentials on the run and two front internal pockets to stash a gel or some cash.
The rabbit Hopper Relax 4" Shorts are a great pair of shorts for working out.