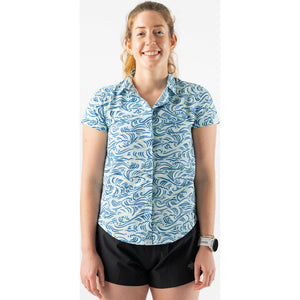 Bring a luau vibe to your runs with the rabbit Low Tide Shirt.

Whether you are going out for a run or on vacation, the Low Tide Shirt fits in perfectly with its relaxed fit, front metal snaps and collar.
The material is stretchy, lightweight and quick-drying with a perforated back panel to keep you comfortable before, during and after your workout. Plus, the shoulder width is made to fit perfectly under a hydration pack.
Snap up the rabbit Low Tide Shirt to have some of the best adventures.