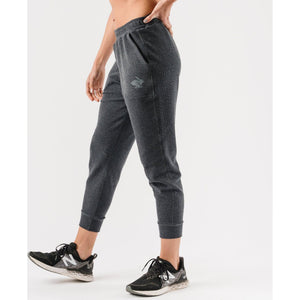 Be comfortable and cozy whether it is pre-run, mid-run or post-run with the rabbit Rest Days Pant.
The Rest Days Pants are made with rabbit's new rabbitWAFFLE material that has a performance stretch for even more comfort. These joggers are super soft and wick away moisture to keep you warm when it gets chilly out.
Bring your essentials with you on the run. There are two front pockets and the right one features an external zip pocket to keep your things secure. The relaxed-fit joggers also have elastic ankle cuffs to keep the cold out.
Stay cozy and comfortable during your run and beyond in the rabbit Rest Days Pants.