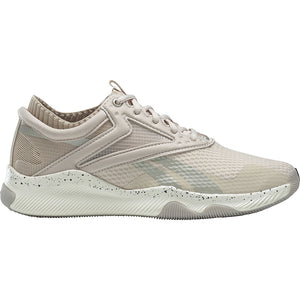 Women's Reebok HIIT TR Training Shoes
Women's Footwear
Keep up the pace during jump squats and burpees. These women's shoes are designed to support the varied movements of high-intensity interval training. The mesh upper features a pillow around the collar for a locked-in fit. The flexible outsole provides dependable grip on slippery gym floors.
Product Details
Best For:
Surface: Road, Gyms, Flats
Category:Functional Fitness - From the weight racks, climbing ropes, box jumps and more. These functional fitness shoes are designed with a specific goal and function in mind.
Benefits Include:
Designed for: HIIT workouts
Comfortable, supportive feel
Lightweight EVA foam cushioning
Specifications:
Weight: Not Listed
Heel-to-Toe Offset: Not Listed
Style: EF7385