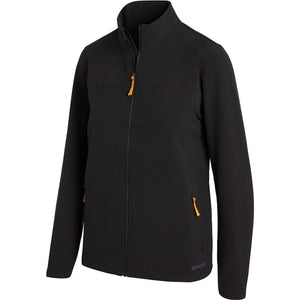 The Saucony Bluster Jacket 2.0 is made for those chilly days when you need just a little extra warmth and protection on your run.

This running jacket is made with wind and water resistant materials on the outside that will keep you safe while running in the winter, while the inside is made from soft jacquard fleece that keeps you cozy. It's also made from recycled polyester so it's easier on the environment.
There are convenient zippered hand pockets, so you can store your headlamp after the sun comes up, and a wind flap and zipper garage for protection against harsh elements.
The Saucony Bluster Jacket 2.0 is perfect for your winter training, whether it is building a solid base for your spring race or walking your dog around the snowy neighborhood.