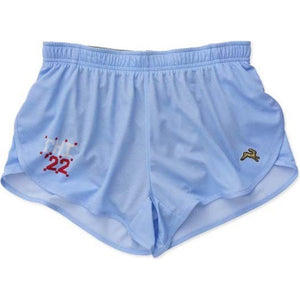 Run to the finish line in Tracksmith 2022 Chicago Short.

These lightweight women's shorts are perfect for racing in the Windy City. With a 2.5" inseam and three pockets for fuel, you will have everything you need to achieve a new PR. Made from an ultra-lightweight, soft and moisture-wicking mesh, you will feel fast and run faster. Plus, they are inspired by the Chicago flag and have sublimated details in an eye-catching design to make the most out of 26.2 miles.
The Tracksmith 2022 Chicago Short is a high-performance, high-quality short that is perfect for both training and racing.