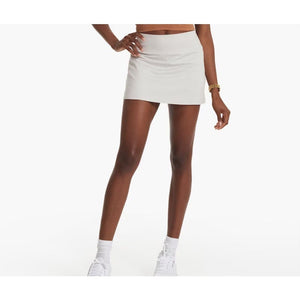 The Vuori Halo Performance Skirt combines comfort, style and performance to help you look and perform your best.
Made with Vuori's signature DreamKnit™ fabric, this skirt is so buttery soft that you will never want to take it off. The high-rise fit, moisture-wicking materials and built-in shorts liner all work together to make you ready for action whether you are going for a run or hitting the tennis court. Plus, there are tennis ball pockets and side pockets, so you can carry everything you need.
Get ready to dominate in the Vuori Halo Performance Skirt, whether you are working out or going to brunch.