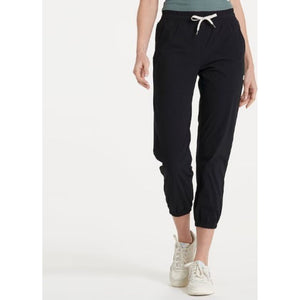 The Vuori Miles Joggers will have you ready for those long distance runs.
These ultra-light joggers have everything you need for a run—they are moisture wicking, quick drying and move with you. The sustainable performance knit is breathable, soft and lightweight, making them perfect for anything.
With a tapered leg and elastic waistband, nothing will slow you down in these joggers. Plus, there is a stash pocket for essentials.
Whether you are working out or working on the lost art of recovery, the Vuori Miles Joggers are soft and comfortable.