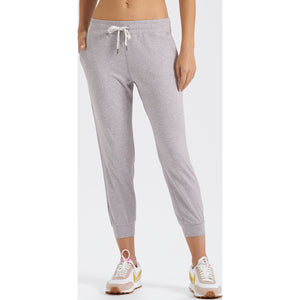 Dreamy soft performance joggers that double as lounge pants, meet the pants you'll never want to take off.

The Vuori Performance Joggers are great for traveling, yoga, training or chilling. Plus, they might be worlds the softest, most relaxing pair of joggers ever. They will quickly become your new go-to from the moment the lightweight, Dreamknit™ stretch fabric touches your skin.
When it's time to take a rest day and focus on recovery, slip into these premium pants with a relaxed fit, slightly cropped leg, side pockets and a drawstring.
Perfect for cold-morning recovery runs and rest days on the couch, these comfy women's joggers are an irresistible upgrade to your wardrobe. One in every color? Yes, please.