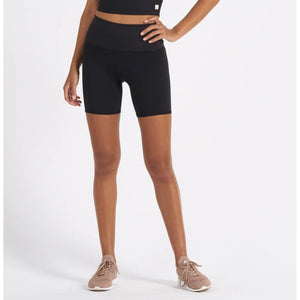 Enjoy your studio workout in a pair of Vuori Rib Studio Shorts.

These high-waisted, biker-style shorts don't slip or slide to give you a distraction-free workout. Ribbed to perfection, these shorts have a performance rib around the waistband and no side seam, so you can do yoga or HIIT moves on your sides without any discomfort.
The soft and comfortable material provides four-way stretch allowing you to get into a warrior pose without a problem. Plus, theseshorts are soft to the touch and wick away sweat, so sign up for that hot yoga class with confidence.
The Vuori Rib Studio Shorts will have you excited for your next workout.